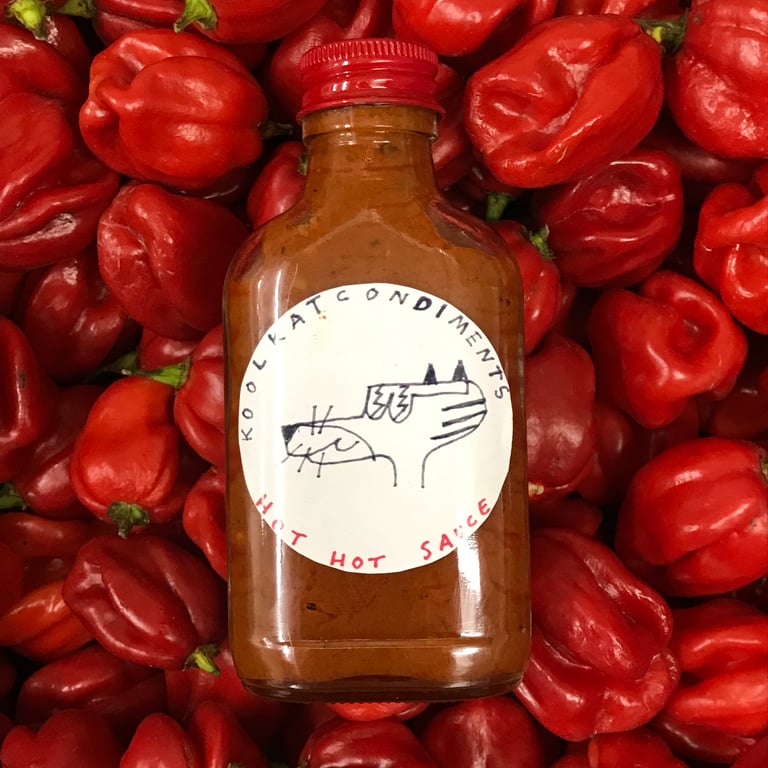 koolkatcondiments first month batch sacue : hot hot sauce
my take on a classic og hot sauce made up of spicy scotch bonnet chillis, smokey chipotle chillies and sweet carmelised oinions. a nice super spicey sauce with a good sweet and smokey tang to it!
all made from fresh ingredenints at rafas diner in glasgow. new batch sauces will come out ever month so keep your eyes and tounge peeled!
follow @koolkatcondiments to find out more